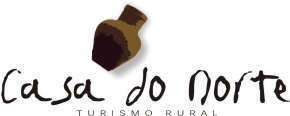 Owner
Laurinda Sousa

Rua do Livramento nº 22 9580 - 524 Vila do Porto Santa Maria

Snail mail address
Located in the countryside, Casa do Norte, natural lodging, is the perfect vacation option for a couple looking for tranquility and comfort. An excellent example of the traditional architecture of the island of Santa Maria, this small but cozy home enchants with the intimacy and comfort it offers.
This rural turism house is fully equipped. The main floor is designed with an open space kitchen, living and dining room and sleeping area. In addition to the double bed, the sofa converts into twin beds to increase the accommodation capacity to four people. The lower floor has a large, full bathroom which was converted from the original storehouse.
A beautiful garden surrounds the house and an orchard invites guests to relax in the pure delight of various fruit trees.
Casa do Norte, awarded the "Miosótis" prize for its environmental practices, offers stunning sea and mountain views in Lugar do Norte, parish of Santa Barbara, on the north side of the island. In true rural serenity, tranquility and silence predominate for perfect communion with nature. Several nearby trails provide opportunities for pleasant walks, including access to the Bay of São Lourenço, one of the most beautiful of the archipelago, where during summer you can kayak, surf, dive or simply soak in the clear and warm sea.
The house is located 6 km from the Bay of São Lourenço, 3 km from the centre of the town of Santa Barbara where there is a café and a grocery store; 13 km from Vila do Porto and 14 km from the airport and the port of Vila Porto.
Features: T0 (open space), ideal for 2 people, will sleep 4.
First floor: sleeping, living /dining room and bedroom.
Ground floor: full bathroom.
Equipment: Casa do Norte is equipped with all appliances necessary to facilitate the stay of guests, including refrigerator, microwave, washing machine, TV (Satellite) and CD player, among other thing. The house also has a small library with books in several languages. Outside, guests also have use of garden furniture, including tables, chairs and loungers (chaise lounge).
Internet and bicycles are also available for guests upon prior request.
Through partnership with local businesses, guests can enjoy various activities, from guided themed walking tours, boating, diving, canyoning, mountain biking, among others. Casa do Norte also has links a car rental agency and can facilitate car rental at affordable prices.